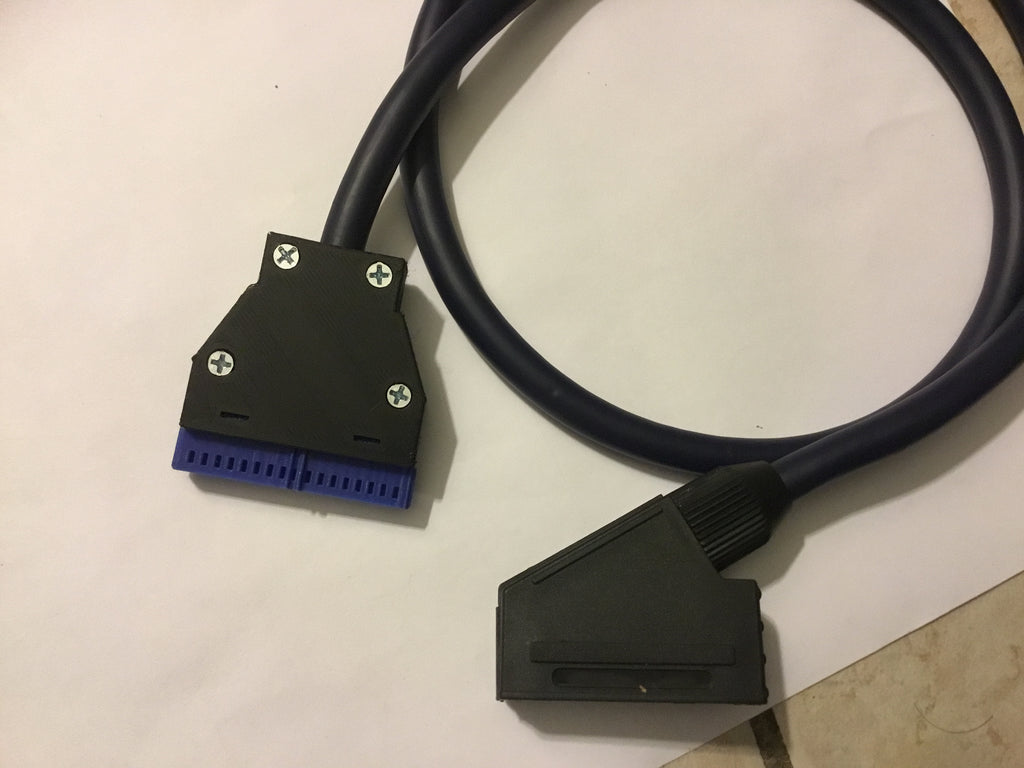 This uses a 100% 3D printed plug which can be populated with pins - we've tried it and tested continuity via a socket, it works.
So why make the entire plug?
The disc drive connectors are too shallow to be mounted in a hood. We just took a model for one, made it longer and with notches to fit in a hood, then copied the connector hood off a Sony RGB converter designed for these TVs. So even though we don't have the tv, this should work fine as it's the exact same dimensions and I've made a few of them in the past for people using the plugs taken off those converters.
We bought the pins for populating edge connectors, and only the pins that are used for RGB, audio etc need to be populated.
So I printed the plug part in blue, but it can be printed in black, obviously. This just makes it easier to see.
I'll be putting these up for sale for $40.